Patrick Johnson-Whitty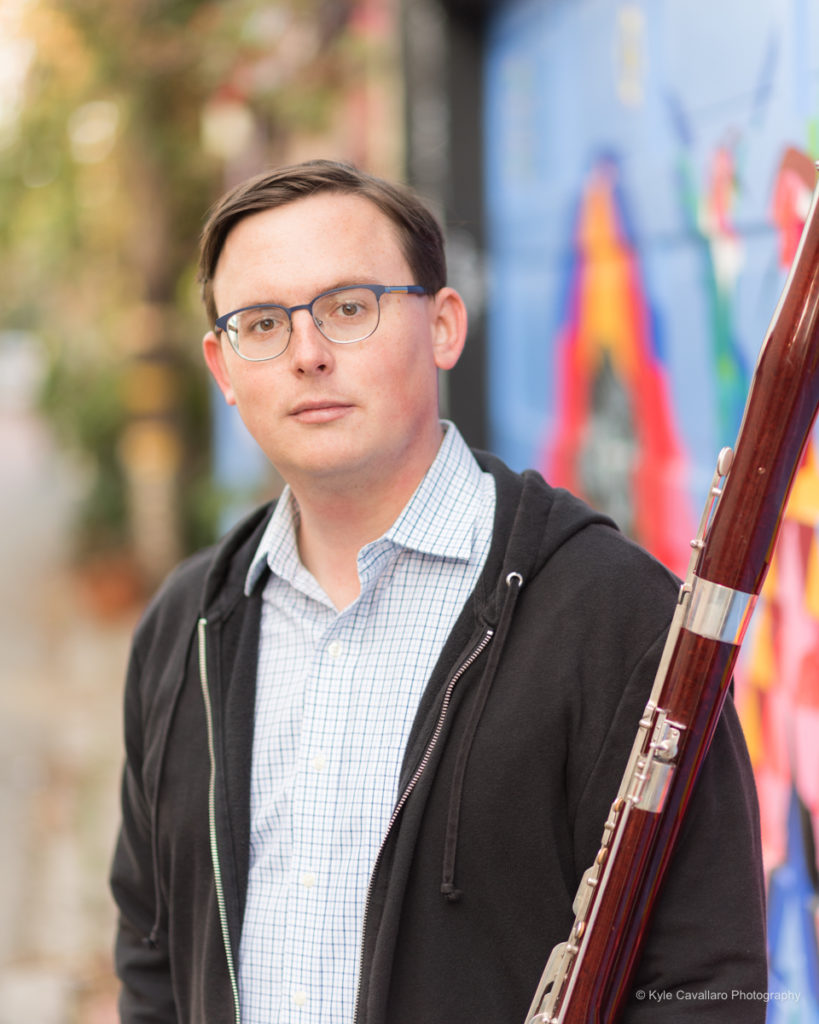 Patrick Johnson-Whitty joined the San Francisco Ballet Orchestra as 2nd Bassoon and Contrabassoon in December of 2010.
Patrick was a student at the University of Texas at San Antonio, where he studied with Ron Noble, contrabassoonist of the San Antonio Symphony.  He was also a student of Nancy Goeres, principal bassoonist of the Pittsburgh Symphony Orchestra, at Carnegie Mellon University.
In 2009, he took a temporary position in the Trondheim Symfonie Orkester in Norway, and in 2013 he returned to Norway to assume the contrabassoon position in the Bergen Filharmoniske Orkester.  His performances with Bergen can be heard on several recordings on the Chandos and BIS labels.  He has also performed with the Trondheim Sinfonietta, the Norwegian Wind Ensemble and the contemporary music group Bit20.
Margaret Halbig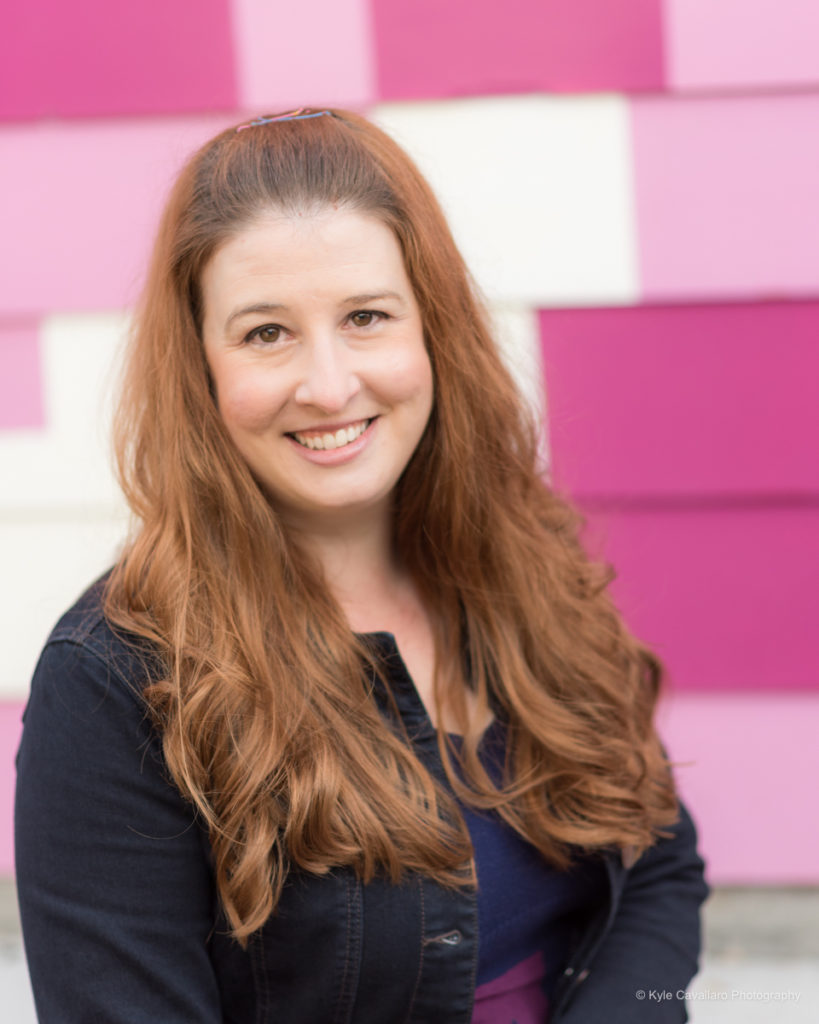 Pianist Margaret Halbig moved to the Bay Area in 2011 and joined the accompanying and vocal coaching staff at the San Francisco Conservatory of Music as well as the San Francisco Girls Chorus. Margaret performs regularly with the Silicon Valley Music Festival, collaborating with such world-class musicians as flutist Carol Wincenc, clarinetist Alan Kay, and bassoonist Steve Dibner. An advocate of new and contemporary music, Margaret has been the pianist for Wild Rumpus since its inception in 2011.
Margaret is also a founding member of Firesong, a chamber music trio with soprano Vanessa Langer and clarinetist Sophie Huet, dedicated to innovative, contemporary programming in addition to the commissioning of the n
ext generation of vocal chamber works. Other recent projects include Opera Outreach and special event programs with Opera Santa Barbara as well as recording an album of contemporary cello and piano works with Ojai-based cellist, Virginia Kron.
Margaret earned her DMA from the University of California Santa Barbara under the tutelage of Robert Koenig and also holds performance degrees from the University of Missouri, Kansas City Conservatory and University of Evansville, Indiana. Her primary teachers include Jonathan Feldman, Robert Weirich, and Anne Fiedler.
Leslie Hart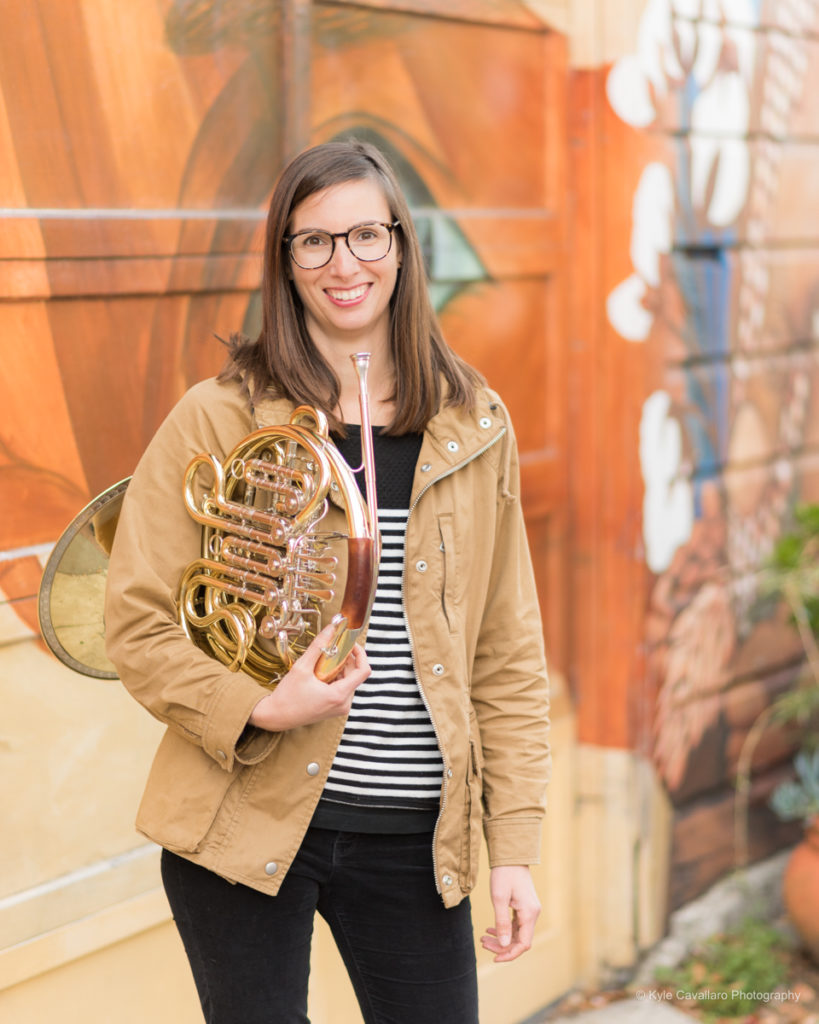 Leslie Hart  is an active freelance horn player and professional educator in the San Francisco bay area. She is currently the music specialist at the Bing Nursery School at Stanford University and completed a Doctor of Musical Arts Degree in Performance and Music Education from the Eastman School of Music. Leslie has several published works on learning music with creativity and improvisation and she performs regularly as a member of Emerald Brass Quintet and with Opera San Jose. She also co-founded and directs Noise Lab, a creative music community, which provides music learning workshops for families with young children.
Having lived throughout the United States and abroad, Leslie has performed with numerous orchestras including Opera San Jośe (California), Rochester Philharmonic Orchestra (New York), the Orquesta Sinfonica de Aguascalientes (Mexico), and the Thailand Philharmonic Orchestra (Bangkok).
With over five years of collegiate teaching experience Leslie was the Professor of Horn at Mahidol University College of Music (Thailand), horn faculty at Nazareth College and Roberts Wesleyan College (New York), and taught in numerous capacities as a graduate teaching assistant at the Eastman School of Music. Leslie has presented clinics in Thailand, Singapore, Vietnam, Myanmar, Hong Kong, and the United States, including the 2009 and 2011 International Horn Symposiums. Publishings include articles on cadenza improvisation in Mozart's Horn Concerto No. 3, K. 447 and improvisation in orchestral excerpts, and her dissertation topic describes a curriculum for improvisation in a collegiate horn studio.
Katrina Walter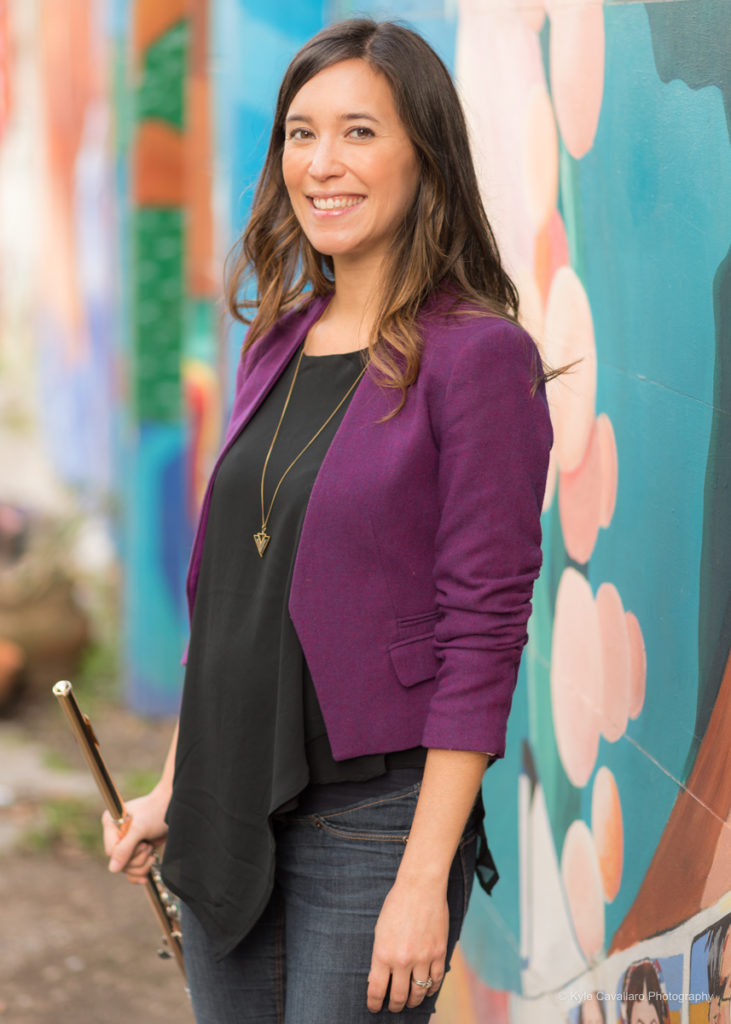 Flutist Katrina Walter's orchestral career has led her across the United States, Eastern Europe, and South Korea. Katrina is currently a member of the Marin Symphony and a freelancer in the Bay Area.
Katrina has performed, toured and recorded with the Buffalo Philharmonic Orchestra as Guest Principal Flute, including a live recording of Carnival of the Animals. She enjoyed four seasons with the New World Symphony in Miami Beach, FL under music director Michael Tilson Thomas, and has played with the Saint Louis Symphony Orchestra, the San Francisco Symphony, the Sun Valley Summer Symphony, and the Utah Symphony.
A native of the Chicago area, Katrina received her Bachelor's Degree summa cum laude from Northwestern University and her Master's Degree from the San Francisco Conservatory of Music. Her principal teachers were Tim Day and Walfrid Kujala, with additional influence from Donald Peck and Mark Sparks.
Katrina is thrilled to be the newest member of Frequency 49. When she is not practicing, performing, or teaching, Katrina spends the bulk of her time throwing tennis balls for her dog, an Australian Shepherd mix.
Adrienne Malley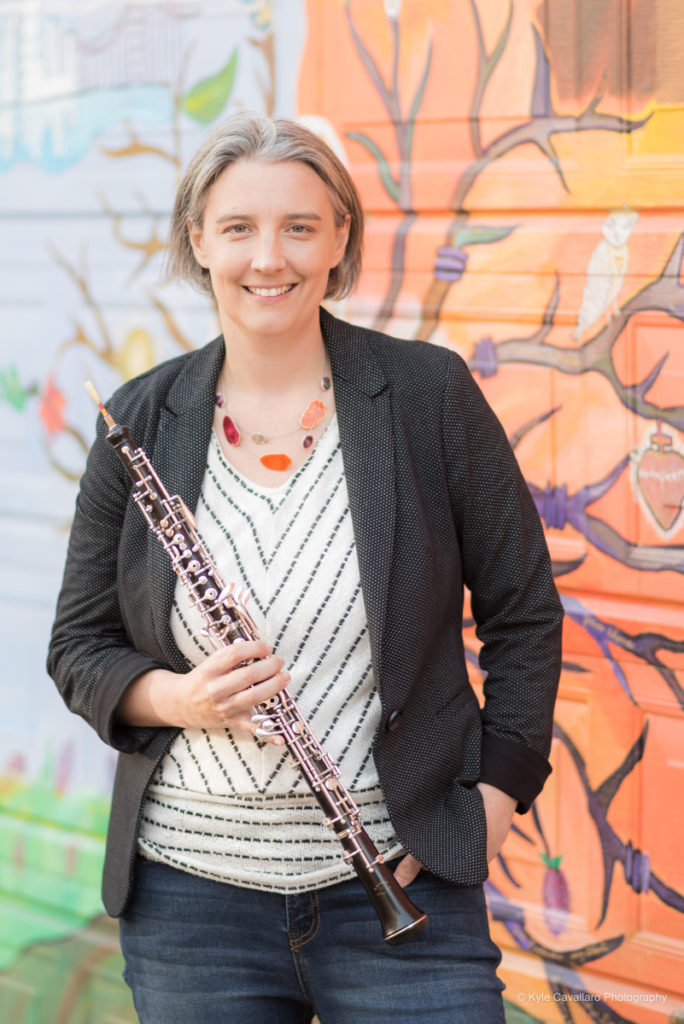 Adrienne Malley is in high demand as a freelance performer and instructor in the San Francisco Bay Area. She held the position of principal oboe of the St. Peter's Chamber Orchestra from 2009-2011 and performs with many Bay Area ensembles including the San Francisco Symphony, Symphony Silicon Valley, and the regional symphonies of Berkeley, California, Monterey, Napa, Oakland, Santa Cruz, and Santa Rosa. In May 2012, she was a featured soloist in Bach's Brandenburg Concerto No. 1 with the San Francisco Symphony.
Adrienne is also a committed teacher. She maintains a pre-collegiate studio in Redwood City and is on faculty at Santa Clara University. She coaches young musicians in the El Camino Youth Symphony and has presented music education performances through the Community School of Music and Arts' Music4Schools program and the San Francisco Symphony's Adventures in Music program.
She received her Bachelor of Music degree from the University of Michigan, and her Master of Music degree from the University of Cincinnati, College-Conservatory of Music. Her principal teachers have included Nancy Ambrose King, Mark Ostoich, Harry Sargous, and Shelley Heron. An avid chamber musician, she is also a member of the woodwind quintet, Avenue Winds, and is also a founding member of the Divisa Ensemble, a chamber ensemble comprised of mixed wind and string instruments. To learn more, visit www.adriennemalley.com.
Jeannie Psomas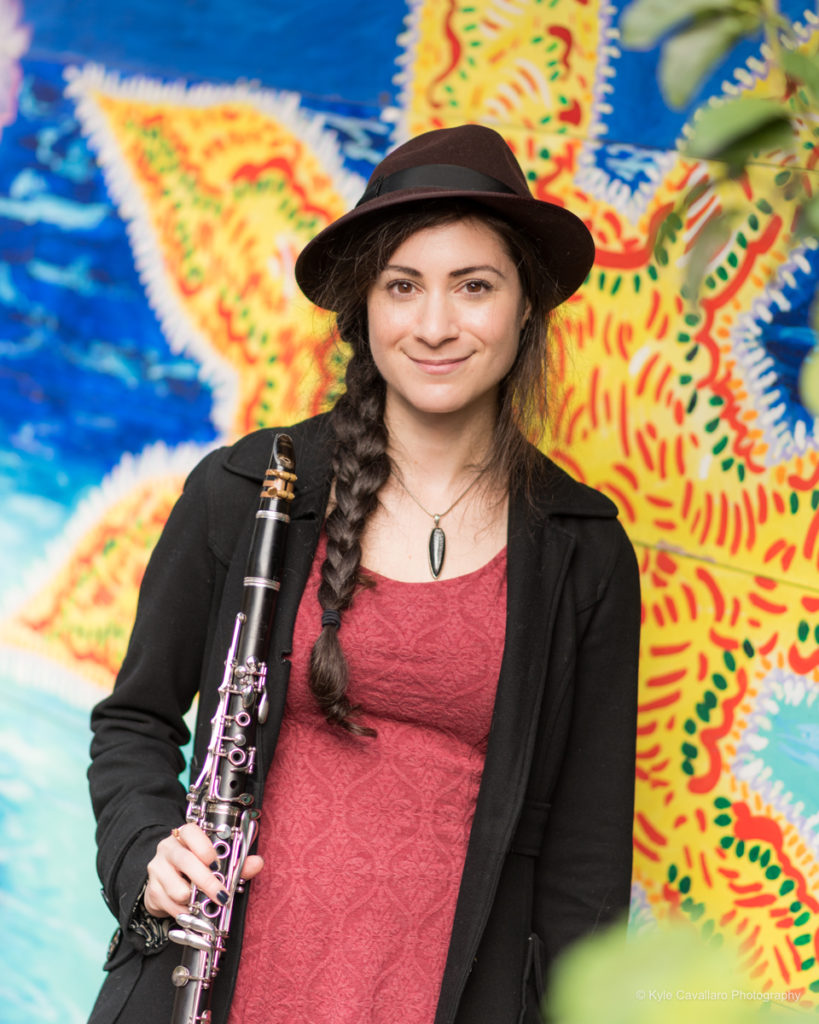 Jeannie is the principal clarinetist with the Reno Chamber Orchestra as well as the second clarinetist with the Fresno Philharmonic. She has performed with the San Francisco Symphony, the New Century Chamber Orchestra, and many of the regional orchestras throughout the Bay Area and Nevada, including the Monterey Symphony, Modesto Symphony, California Symphony, Merced Symphony, Symphony Napa Valley, San Francisco Chamber Orchestra, Oakland East Bay Symphony, and the Reno Philharmonic.
Born and raised in the Sunset District of San Francisco, Jeannie completed her Bachelors of Music at the Eastman School of Music, where she toured with the Eastman Wind Ensemble and studied with both Kenneth Grant and Jon Manasse. Jeannie graduated with her Master's degree in clarinet performance at the San Francisco Conservatory in 2012, where she studied with Luis Baez and was awarded Departmental Honors.
When Jeannie isn't performing, teaching, or frantically practicing she enjoys going to her favorite local yoga studio in the Outer Sunset and rooting for the Giants.
Photo credit: Kyle Cavallero