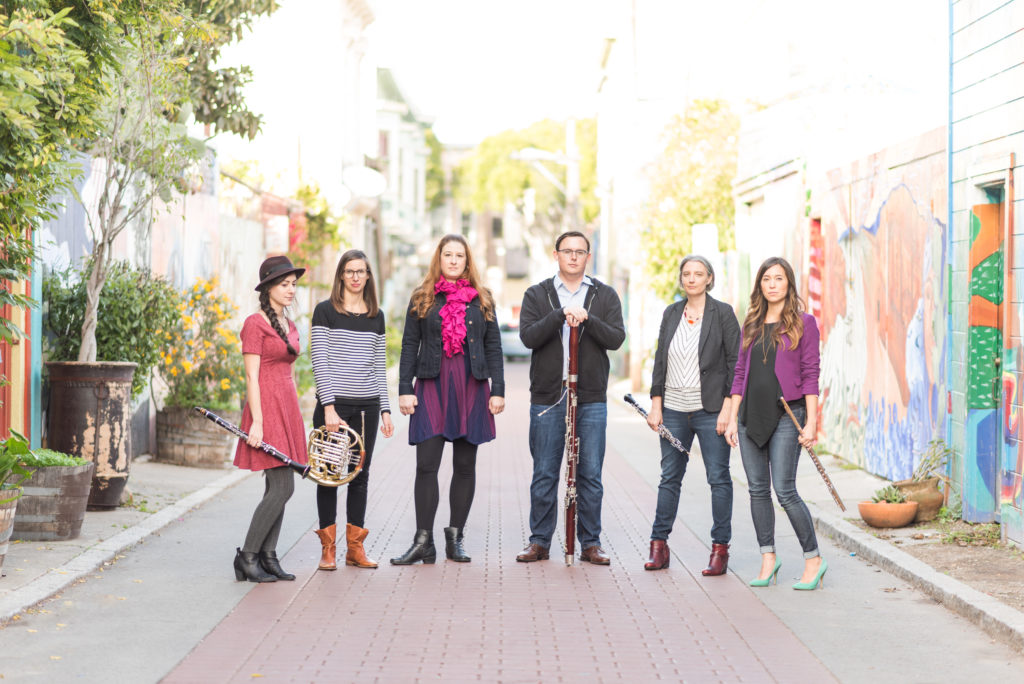 Frequency 49 is a San Francisco Bay Area-based wind and piano chamber ensemble dedicated to broadening awareness of compelling woodwind repertoire new and true through performances of highest artistry. Featuring flexible instrumentation, the group explores the interdependent relationship between color and sound unique to this combination of instruments.
Formed in 2012, Frequency 49 has appeared in recital at the Manteca Kindred Arts Series, Arlington Community Church Concert Series, Trinity Chamber Music Series, San Francisco Conservatory of Music, the Old First Concert Series, and the Hot Air Music Festival. Highly sought after by composers, they have premiered music by up-and-coming American composer Robert Pierzak, contemporary composer Sy Brandon, hip-hop/classical fusion artist Joowan Kim, and jazz musician and music educator David Hart. They have also collaborated with world-renowned pianist Mack McCray.
Current members of the ensemble are Katrina Walter (flute), Adrienne Malley (oboe), Jeannie Psomas (clarinet), Patrick Johnson-Whitty (bassoon), Leslie Hart (french horn), and Margaret Halbig (piano). Members hold advanced degrees from prestigious institutions throughout the world including the Juilliard School, the Eastman School of Music, the San Francisco Conservatory of Music, the University of Michigan, the University of Cincinnati Conservatory of Music, and the University of California, Santa Barbara. Individual members also perform with orchestras throughout the Bay Area, including the San Francisco Symphony, San Francisco Ballet Orchestra, Symphony Silicon Valley, and the California, Marin, Monterey, Oakland, Santa Cruz, and Santa Rosa Symphonies.
The name "Frequency 49" originates from the fact that frequencies define both color and music. The six timbres of our ensemble allow for a unique and wide color palette of sounds. As Marc Chagall said, "Color is everything, color is vibration like music; everything is vibration."
Photo by Kyle Cavallaro